PROJECT RESCUE OCEAN
Is an Environmental association governed by the french law of 1901. It has been created by Benoit Schumann who decided to start it from the social networks.
Initially, Project Rescue Ocean was just a Facebook page. After a year and in view of its growing size, it was officially transformed into an association.
Its aim is to raise awareness among the general public, especially young people, about the state of the coastal environment, but also to carry out actions concerning beaches, seas, rivers and oceans because they are all closely linked.
In almost five years, Project Rescue Ocean has more than 30,000 followers who follow the association via social networks: Facebook, Instagram, Twitter and YouTube.
Not to mention the hundreds of participants in the actions and conferences that the association conducts.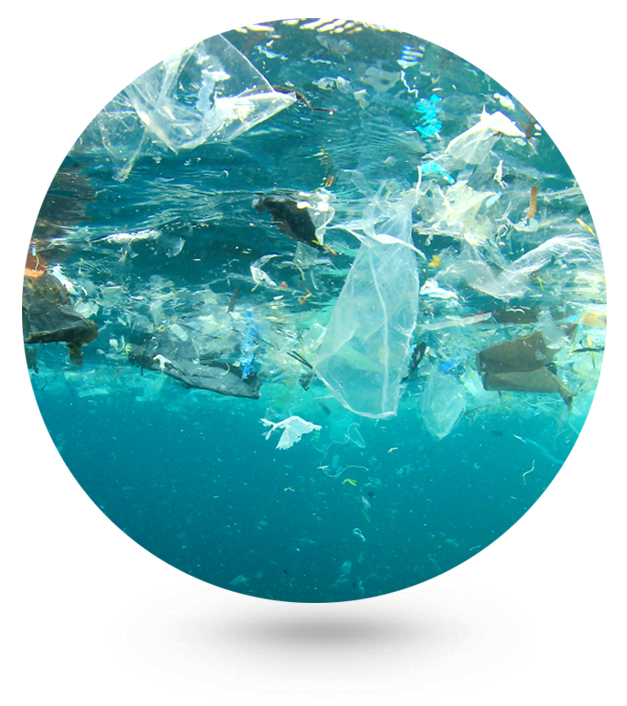 We had the great privilege and pleasure of being chosen to participate in the TEDx of Narbonne.
We let you discover our video (in french)!
The smart new bottle that cleans the oceans and takes care of your good health!
Part of the profits will be donated to the Project Rescue Ocean Association.
KEY FIGURES 2019
in France
(pollution clean up) in France
Sensitized and graduated "Ocean Lifeguard".
of our international branches
In 2020, join us!
Support our action, make a donation
THE HISTORY OF THE ASSOCIATION
By Benoît Shumann
We were a bunch of friends on the beach. As we looked around, we talked about beach pollution. After a couple of arguments, I laughed and said "you'll see one day I'll set up an association and call it PROJECT RESCUE OCEAN! "My friends laughed at me, following this announcement.
Nevertheless, this idea of creating an association and making things happen, remained ingrained in me: complaining and criticizing the current situation does not advance the established order.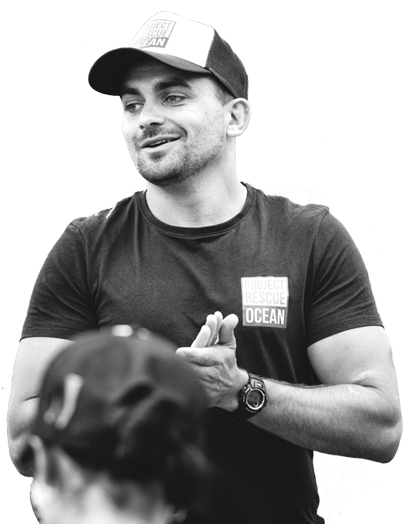 So I started by filming my dives and the rubbish I picked up with a small onboard camera. Without warning anyone, I published them on a Facebook page that I named : "PROJECT RESCUE OCEAN".
In this impulse, hundreds of people followed my videos and publications, until they reached a thousand subscribers! I was not expecting such a craze at all.
Then I concretized all this work by creating a real association, while keeping the initial name. In two years, more than 6,000 people subscribed to the page, not counting Twitter and Instagram subscribers
OUR MISSIONS
Rubbishes can be found on beaches in plain sight, such as household waste, but they also can be present more than ten kilometers from the coast and up to 40 meters deep.
Who can imagine finding such waste in the middle of underwater fauna and flora so far from land? Worse still, fragments of plastic float in suspension and can be ingested by marine species.
In order to stop this, the association has 3 main missions: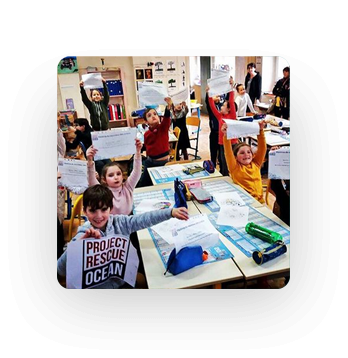 The main goal is to make children aware that certain everyday gestures can have a negative impact on fauna and flora. How ? By learning about the lifespan of waste in the environment but also the solutions to reduce litter.
The results at the end of 2019: thanks to our interventions in primary schools, middle schools, high schools and university institutes of technology, we are proud to count more than 2000 children who have graduated as "ocean rescuers".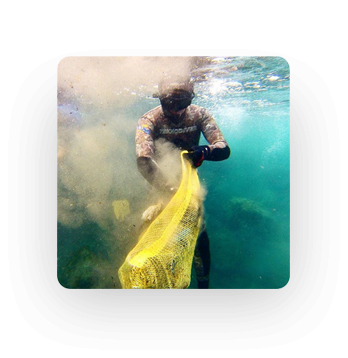 The second objective of the association is to organize clean-up actions involving young people and general public.
Music, conviviality…
It is essential to adapt our actions to the public that is already aware.
Assessment at the end of 2019:
Fifty-five tons of waste collected by volunteers…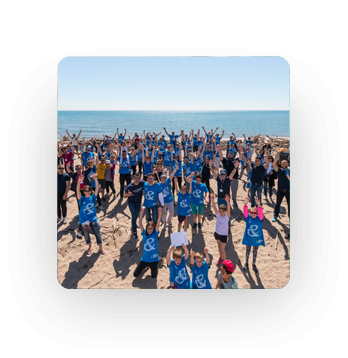 In underwater depollution, we encounter unusual waste. The idea is to highlight them, find their origin, their ecological impact but also the solution to avoid finding them in our seabed.
Assessment at the end of 2019: Several exhibitions of unusual waste collected
They support us
Project Rescue Ocean also exists thanks to them, thanks to their support!
Thank you to make us known and to relay our actions always with the same goal:
« So that mentalities change ! »